Personal injury accidents cause serious injury and death in Sacramento and around the country. If your injury could have been prevented with proper care from another person, you may have a personal injury claim. There are several types of personal injury claims that are filed all around the nation. Understanding some common types of personal injury cases may help you understand if you could receive compensation from your claim.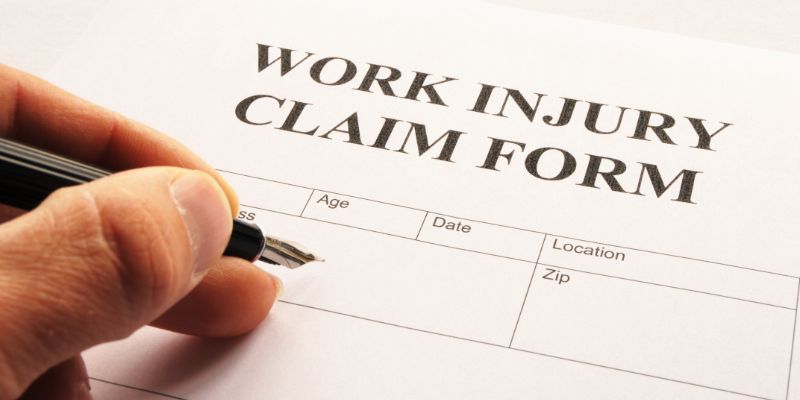 Car AccidentsA motor vehicle crash is one of the most common causes of personal injuries in California. Car accidents are common and can happen anywhere. If you were harmed by another driver's negligence, you likely have a personal injury claim. Auto accidents can occur through rear-end collisions, head-on collisions, and pile-ups and can involve commercial trucks, multiple cars, other vehicles, and pedestrians. They can cause lasting injuries to the spinal cord and brain, most commonly, as well as broken bones. They often lead to death.
Slip and Fall AccidentsThough they sound less serious, slip-and-fall accidents can lead to devastating injuries. Building owners or managers are responsible for the maintenance of property if it's open to the public. You could be injured if a property owner fails to take adequate care of their property. These accidents could be the result of uneven ground, improper lighting, lack of railings, slippery floors, broken stairwells, or other dangerous conditions. They could occur at apartments, restaurants, hotels, pools, or another property where you were on the premises legally. If the owners fail to take reasonable precautions to prevent your injury, you can hold them liable.
Medical MalpracticeWhile many healthcare professionals uphold their duty of care and strive to provide exceptional medical care, not every medical provider is as reliable. Medical negligence and malpractice refer to mistakes that should have been prevented and other negligent care which leads to patient injury or death. Commonly, this includes negligent surgeries, birth injuries, failure to diagnose, incorrect diagnoses, pharmacy negligence, or unnecessary surgeries.Healthcare professionals have a duty to provide their patients with a standard of care. The standard of care means that healthcare providers must exercise the degree of care of most medical professionals in their situation. If a medical professional made a mistake that was a breach of a standard of care and caused your injury, you have a claim.
Workplace AccidentsMany injuries in the workplace will be filed under workers' compensation, especially if an employer fails to provide a safe environment for employees. However, in some cases, the injury at a workplace is caused by a negligent third party, and a personal injury claim needs to be filed. Badly maintained construction sites can lead to employee injuries, and defective products could also lead to injury for which a third party is liable.
Product LiabilityDefective product claims could result from a manufacturing or design error that caused the injury. It could also result from failure to provide proper safety instructions. Depending on the product, injuries can be very severe. Often, these claims are made against the manufacturer or distributor of the product. These parties have a responsibility to consumers to create safe and non-defective products.
Animals Attacks and Dog BitesCalifornia law would hold dog owners strictly liable for injuries caused by their dogs, even if they had no knowledge that the dog was vicious. Some injuries from dog bites aren't severe enough for personal injury cases, but many serious injuries, including emotional injuries, can be caused after a dog or animal attack.
Construction AccidentsConstruction sites are some of the most dangerous workplaces, and they can also be dangerous for non-employees who are nearby. Heavy building materials and construction equipment can cause severe injuries if not properly maintained. Both employees and non-employees may file personal injury claims for harm.
FAQs
Q: What Are the Most Common Types of Personal Injuries?
A: Common injuries in personal injury claims include broken bones, burns, internal bleeding, and spinal cord injuries, which can create neck and back injuries, disfigurement, and loss of limbs. One of the most severe injuries is a traumatic brain injury, which most often occurs from car accidents or serious slip-and-falls. Post-traumatic stress disorder is a common emotional injury in these claims.
Q: What Is the Average Settlement for a Slip-and-Fall Case in California?
A: A slip-and-fall accident that isn't fatal could result in a settlement from $15,000 to $50,000. This amount depends on the severity of injuries sustained and how permanently they'll affect you. If you had any fault in the accident, this would lower the damages you receive. Your compensation also depends on other factors, including how much income you received prior to the injury and your capacity for work following the injury. An experienced attorney will argue for higher compensation.
Q: What Is the Average Personal Injury Settlement in California?
A: The amount you receive in a settlement depends on a number of factors and could range anywhere from $3,000 to $70,000. The average settlement for a car accident is around $20,000. The more severe and lasting your injuries, the higher settlement you're likely to see. An attorney will be able to argue for a higher settlement, whether through out-of-court negotiation or through a trial.
Q: What Qualifies As Personal Injury in California?
A: If you suffered harm, damages, or death as a result of another person's negligence or carelessness, you could file a personal injury claim. This type of civil claim is meant to collect damages for physical, mental, or emotional injuries. If you lost a loved one from the carelessness of another, you could file for wrongful death in place of a personal injury claim they would have filed if they had lived.
Ewing Law Group, PC: Your Personal Injury Advocate
Being injured by another party's negligence is upsetting, and it's made worse when you have to deal with insurance claims and medical bills. When you file a personal injury claim, an experienced attorney is needed for you to receive the most damages. At Ewing Law Group, PC, we provide our clients with personal attention and want to help them receive the compensation they deserve. We provide a quick turnaround and affordable rates and want you to get the most possible to cover the harm done to you. Contact Ewing Law Group, PC with your personal injury case.